The Kentucky HeadHunters - Rockin' for over 40 Years
KENTUCKY MUSIC HALL OF FAME VIDEO














<!a href="http://www.reddirtmusiccompany.com/" target="_blank">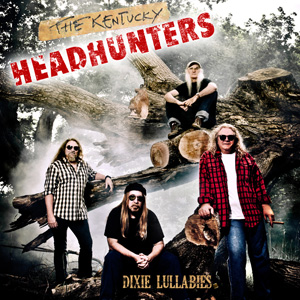 <!/a>


(Excerpt)..."With a record fixing to come out in October called Dixie Lullabyes, the four-piece of brothers Richard and Fred Young on electric guitar/vocals and drums, Doug Phelps on vocals and bass and Greg Martin, who remains an exacting lead guitarist decamped at 3rd & Lindsley to open the expanded and renovated club, tease their new record and play for the assembled music merchandisers in town for the Summer NAMM show."

"Which is perhaps the largest truth about the Kentucky Headhunters: they came of age when it was about songs and playing them within an inch of your life. Get the best stuff – write it, find it, flush it out from old records – and see how to set it on fire in a way that is your own."...

Read the whole article here about the Grand Opening Show at the New 3rd and Lindsley Venue in Nashville. Written by Holly Gleason for NoDepression.com .